PRINCIPAL INVESTIGATOR

Robyn L. Tanguay
Distinguished Professor | Department of Environmental and Molecular Toxicology
Director of Superfund Research Program
Director of Environmental Health Sciences Center
Director of Sinnhuber Aquatic Research Laboratory
Robyn Leigh Tanguay (Formerly Robert Leonard Tanguay) is a Distinguished Professor in the Department of Environmental and Molecular Toxicology, the Director of the Oregon State University Superfund Research Program, Director of the Sinnhuber Aquatic Research Laboratory, and the Director of an Environmental Health Sciences Center. She received her BA in Biology from California State University-San Bernardino, her PhD in Biochemistry from the University of California-Riverside, and postdoctoral training in Developmental Toxicology from the University of Wisconsin-Madison. She serves on a number of academic, commercial, and federal advisory boards and is on the editorial board for several scientific journals. Over the past several years she has pioneered the use of zebrafish as a toxicology model and recently developed automated high throughput instrumentation to accelerate phenotype discovery in zebrafish. A major focus is on identifying chemicals and mixtures that produce neurotoxicity. Phenotypic anchoring coupled with the inherent molecular and genetic advantages of zebrafish is used to define the mechanisms by which chemicals, drugs, and nanoparticles interact with and adversely affect vertebrate development and function.
| | |
| --- | --- |
---

Lisa Truong
Assistant Professor (Sr. Research)
Deputy Director of Sinnhuber Aquatic Research Laboratory
Lisa Truong is currently an Assistant Professor in the Department of Environmental and Molecular Toxicology, and the Deputy Director of the Sinnhuber Aquatic Research Laboratory at Oregon State University, where her research program goal is to utilize the zebrafish model to build computational models to be less reliant on animal testing and conduct toxicity-testing based on toxicity pathways. She received her Ph.D. in Toxicology at Oregon State in 2012 which focused on identifying the structure-activity relation of nanoparticles in the zebrafish model and was a postdoctoral fellow at US EPA-National Center for Computational Toxicology from 2012-2014. Lisa has been conducting research in nanotoxicology and high throughput screening using zebrafish for the last 10 years. Dr. Truong is the author/co-author of over 40 publications and has mentored over a dozen students.
---
STAFF SCIENTISTS

Jane La Du
Lab Manager
Since receiving a B.S. in Zoology at OSU in 2003, I have been an FRA and lab manager in the Tanguay lab. In addition to assisting graduate, undergraduate, and visiting students in their studies, my main research interests have focused on investigating the role of population genetic variation that results in differential susceptibility to chemical exposure, and the characterization of a novel long non-coding RNA activated following TCDD exposure.
---

Eric Johnson, MS
SARL Facility Manager
Eric keeps both the building and animal life support systems operating, and he facilitates experimental work here at SARL.
---

Michael Simonich, PhD
High Throughput Screening Director
Mike works in all aspects of developmental toxicity testing at the SARL and contributes experience in molecular biology and technical writing.
---
THE SCIENTISTS

Lindsey St. Mary, PhD
Post Doctoral Fellow
I am currently an NIEHS postdoctoral trainee at the Tanguay Lab assessing the toxicity of 9,000 representative chemicals found in consumer products. I received my Bachelor of Science degree at Oregon State University in General Science, Pre-vet. I then went on to North Carolina State University where I received my master's in Toxicology. My PhD training and research were done in Edinburgh, Scotland at Heriot-Watt University where I investigated time-related alteration of bioactive polycyclic aromatic hydrocarbon (PAH) photoproducts in the presence of TiO2 nanoparticles. My previous research has included investigations of iAs-mediated immunosuppression, toxicity of high-nitrogen compounds, nitrates/nitrites, smoke dyes, various nanoparticles, and other environmental pollutants which involved the use of diverse molecular and analytical chemistry techniques. I spend most of my spare time exploring Oregon with my dog, Lilly and enjoy craft cider, lifting weights, and listening to alien podcasts.
---

Subham Dasgupta, PhD
Post Doctoral Fellow
I am a molecular toxicologist, working as a postdoctoral fellow within Dr. Robyn Tanguay's lab at the Sinnhuber Aquatic Research Laboratory, Oregon State University. I got my BS in Human Physiology (2008) and MS in Environmental Science (2010) from the University of Calcutta, India. Following this, I got my PhD (2016) from the School of Marine and Atmospheric Sciences, Stony Brook University, NY, where I was mentored by Dr. Anne McElroy. In my PhD dissertation, I partook a multistressor approach to study the ecotoxicological impacts of the Deepwater Horizon Oil spill and assessed the combinatory role of crude and dispersed oil, oil spill dispersants, and hypoxia in driving CYP1A perturbation, genotoxicity, and oxidative stress in developing fish (sheepshead minnow) and cell line (rainbow trout liver/ RTL-W1). Following this, I worked as a postdoc in Dr. David Volz's lab at the University of California, Riverside (2017-2019), where I used zebrafish as a model to understand the developmental toxicity of organophosphate flame retardants and PFASs, anchoring phenotyping observations to multi-omic responses. In 2019, I joined Dr. Tanguay's lab and am currently using zebrafish as a model to- 1) understand the molecular basis of the role of a AhR-dependent long non-coding RNA (slincR) on embryonic development, 2) systemically assess phenotypic and molecular responses of 5G-level radiofrequency radiations and 3) understand systems level effects of flame retardants.
---

Yvonne Rericha
Pre-Doctoral Student
I am a third-year PhD student in the Department of Environmental and Molecular Toxicology. I earned a B.S. in Biology from St. John's University in New York, along with minors in Chemistry and Environmental Studies. After graduating, I worked as a biological fieldwork technician for the Oregon Department of Fish and Wildlife and as a laboratory technician at The Clorox Company before coming to OSU. Currently, I am investigating the toxicity of per- and polyfluoroalkyl substances (PFAS) using zebrafish as a model, working to elucidate structure-bioactivity relationships and explore modes of action. Outside of the lab, I enjoy hiking and running with my dogs, playing sports, and baking.
---

Lindsay Wilson
Pre-Doctoral Student
I am a third-year PhD student in Environmental and Molecular Toxicology. I graduated with a dual-degree B.S. in Biology and Environmental Science from Doane University (Nebraska) in 2015 and my research background is in ecology and sustainable agriculture. My current research interests focus on investigating molecular mechanisms of toxicity of polycyclic aromatic hydrocarbons in zebrafish using transcriptomics, epigenetics, and mutant fish lines.
---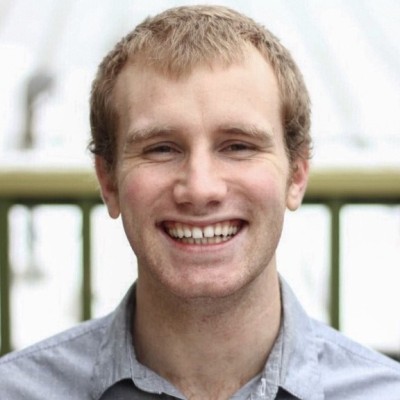 Christian Rude
Pre-Doctoral Student
Christian hails from Redding, California, and received his BS in Chemistry at Pacific Lutheran University in 2017. As an undergrad, he developed an SPME-GCMS method for investigating the migration of residual acrylonitrile from plastic cups into hot chocolate. After graduating he meandered through a variety of work roles including youth ministry, substitute teaching, medical scribing, and quality control for a mint flavoring company. A newly established Tanguay lab member, he is excited to use the zebrafish model to better understand the mechanisms underlying PAH toxicity.
---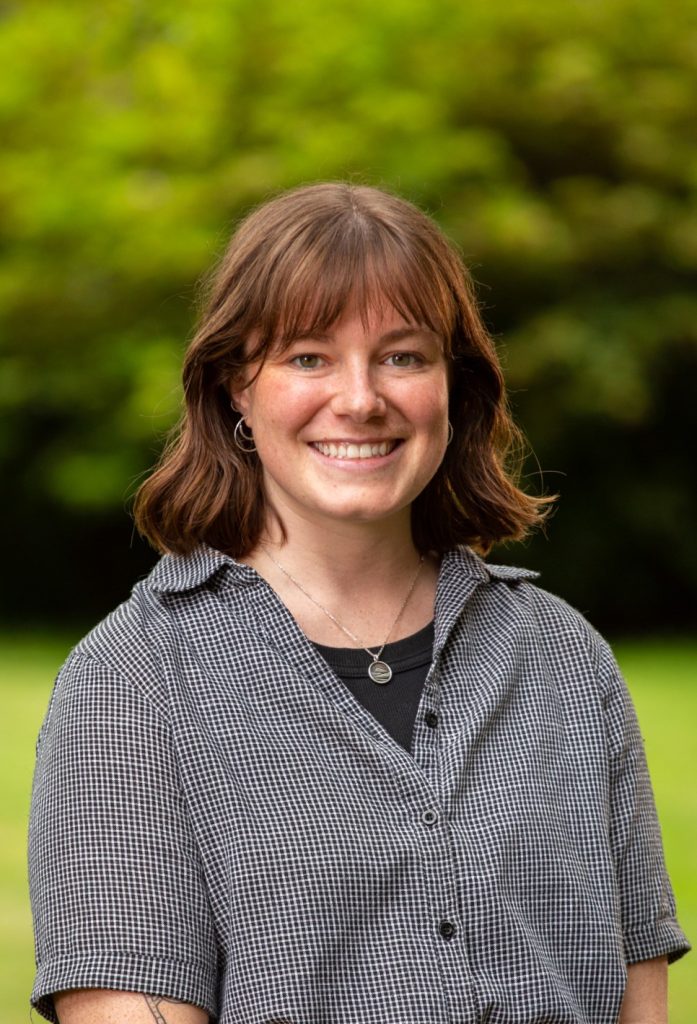 Mackenzie Morshead
Pre-Doctoral Student
I grew up in Marin county California and received my bachelor's in Biochemistry/Molecular biology and Fine art from Hamilton College in 2018. After graduation, I've had a variety of roles. Most notably as a research associate at the Buck Institute for Research on Aging using high-throughput methods to identify life-span extending compounds in c. elegans, and as an ORISE fellow at the Duluth office of the EPA developing Adverse Outcome Pathways to understand aquatic toxicity. I am a new member of the Tanguay lab and look forward to developing my research focus, I am currently interested in QSAR modeling and molecular mechanisms of alkylated polycyclic aromatic hydrocarbon toxicity.
---

Christopher M. Sullivan
Masters Student
I have been working in the field of computational science for 18 years and currently have over 30 co-authored scientific publications. My work has focused on Biocomputing and life sciences that change the way we look at and interact with the environment. Over the years I have worked endlessly to remove any computational limits that change the scope of work we can do or introduces a bias to a research question. I am currently the Assistant Director for Biocomputing in the Center for Genome Research and Biocomputing at Oregon State. In this position at the CGRB I work with 26 departments of research faculty doing research on everything from the identification of plankton in our oceans to the assembly of genomes and much more. This viewpoint provides a unique opportunity to find and remove limits affecting all research computing.
---

Annika Gehl
Masters Student
I'm currently a first-year Master's student and will be studying the interaction between the flame retardant TDBPP and miR-125b-5p.
---

Ryan Lopez
Masters Student
Ryan graduated from OSU in Spring 2020 with a BS in Biochemistry and Molecular Biology (BMB) with minors in Chemistry and Toxicology. As an undergraduate, he began his research on graphene oxides in Dr. Robyn Tanguay's lab. Currently, he is mentored by Drs. Robyn Tanguay and Lisa Truong while he obtains his MS in Toxicology. His current research interests include the effects that various nanomaterials have on embryonic zebrafish.
---
EARLY CAREER SCIENTISTS

Warren Anderson
Post-Baccalaureate Researcher
I graduated in 2021 with a Major in Biochemistry and Molecular Biology and I am part of the screening team within the lab.
---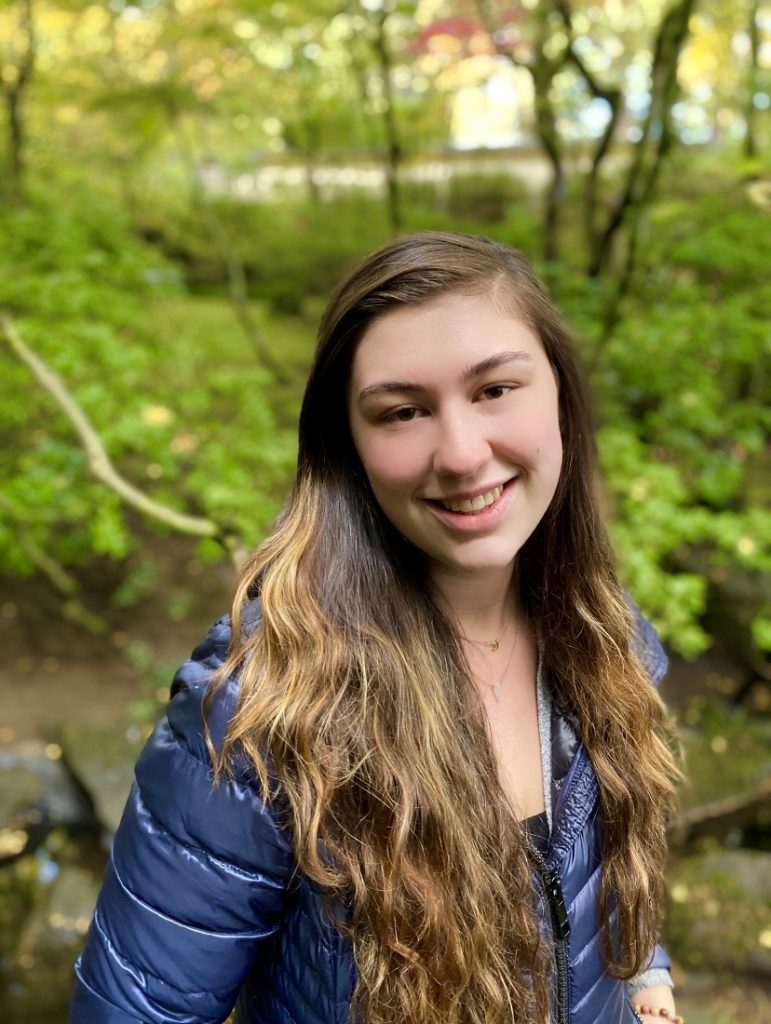 Emily Gallegos
Undergraduate Researcher
I'm a fourth-year undergraduate student with a Major in Animal Science and a Minor in Chemistry. I hope my next stop is veterinary school where I want to focus on large animal medicine, animal welfare, and how it connects to our environment.
---

Russell Schaaf
Post-Bac Researcher
Since graduating from OSU in 2019 with a B.S. in Microbiology and a minor in Chemistry, I've been working at the Tanguay Lab assisting with various genotyping, behavioral, and embryo screening projects.
---

John Lam
Undergraduate Researcher 
I am a fourth-year undergraduate student pursuing a B.S. in Biochemistry and Molecular Biology with minors in Chemistry and Biological Data Science. I anticipate to graduate Spring 2022. At the Tanguay Lab, I assist with screening and data processing. I am currently working on using nanoparticles with cell culture media in Zebrafish.
---

Josh White
Screening Technician 
Recent graduate student from Oregon State University majoring in Biochemistry and Molecular Biology.
---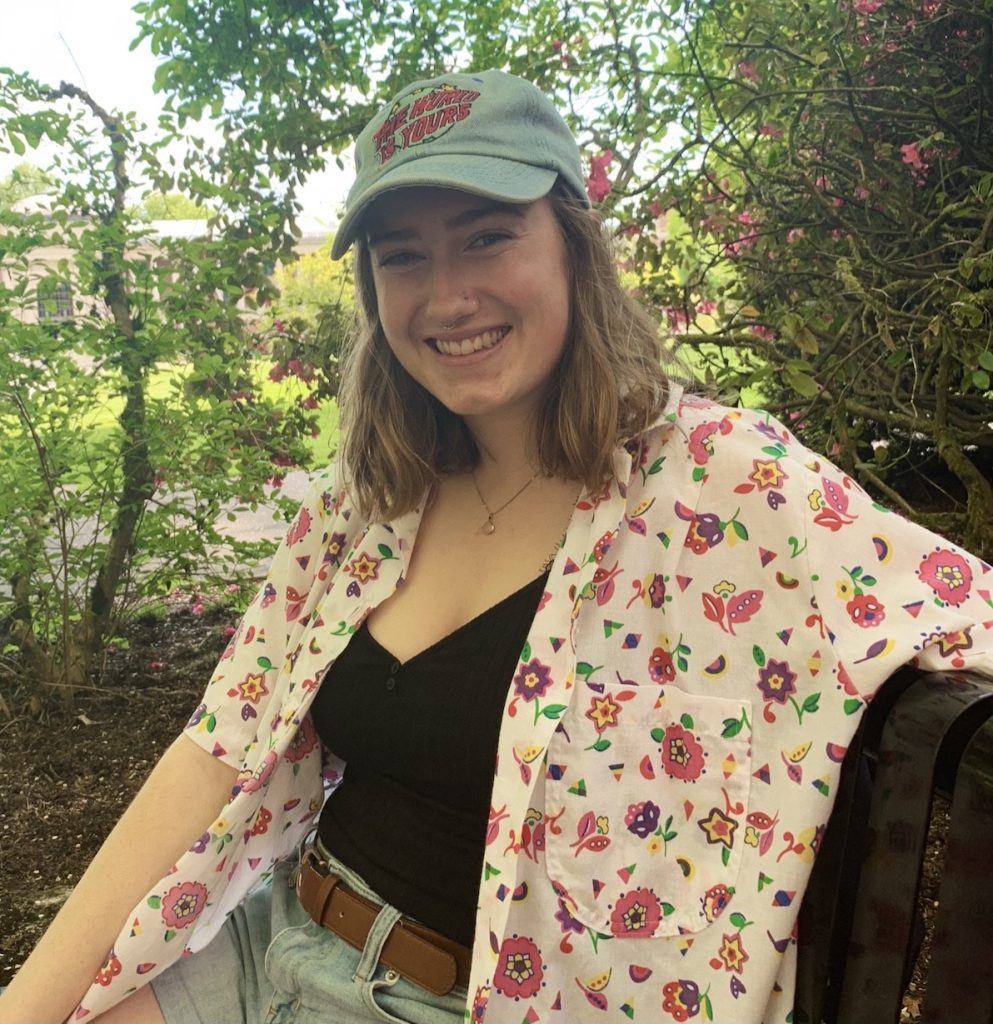 Emma Odone
Screening Technician
I graduate summer 2022 from OSU with a degree in Biochemistry and Molecular Biology and will be working here at Tanguay Lab as part of the screening team.
---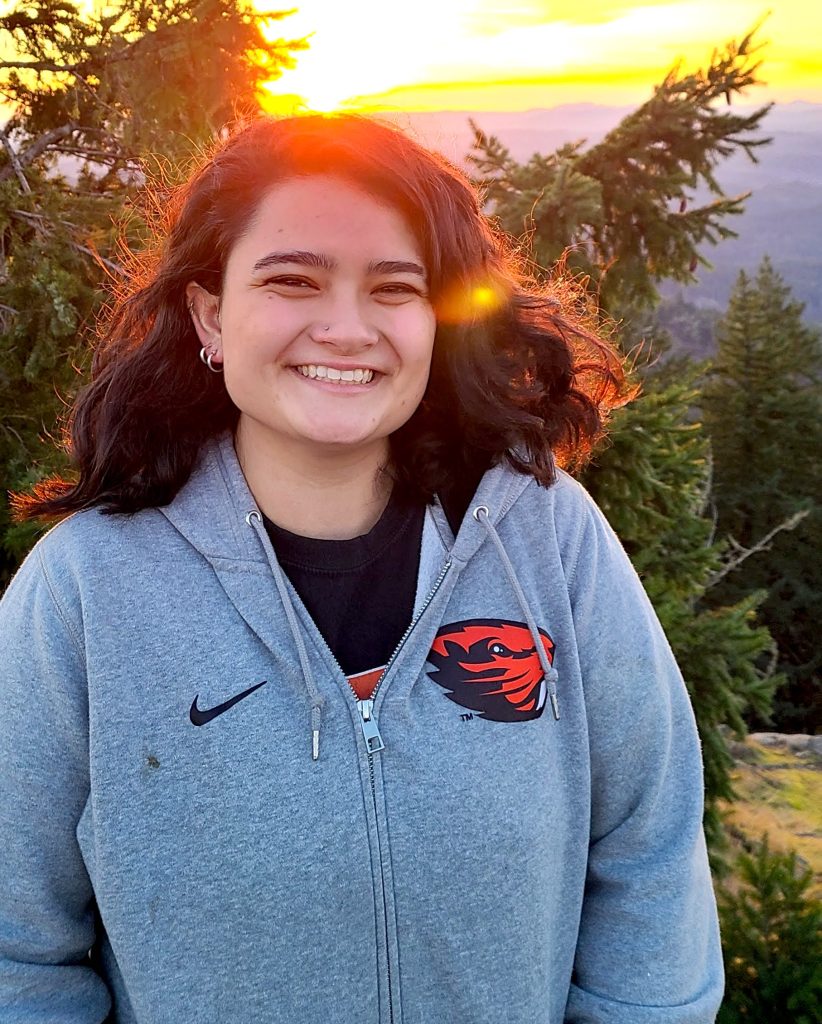 Julia Jamison
Screening Technician
I am a fourth-year undergraduate student pursuing a B.S in Environmental Sciences with an option in Environmental Policy and Economics and minors in Chemistry and Biology.
---
THE ENGINEERS

John Parks
Mechanical Engineer
I am a 4th-year undergraduate student studying Mechanical Engineering expecting to graduate in the Winter of 2022. I am currently working on multiple projects that include: an Embryo Sorter, the Shuttleboxes, a digital Dashboard Display, and maintaining the Denso Pick and Place units. I plan on attending graduate school to study Aerospace/Hypersonic Engineering in the near future.
---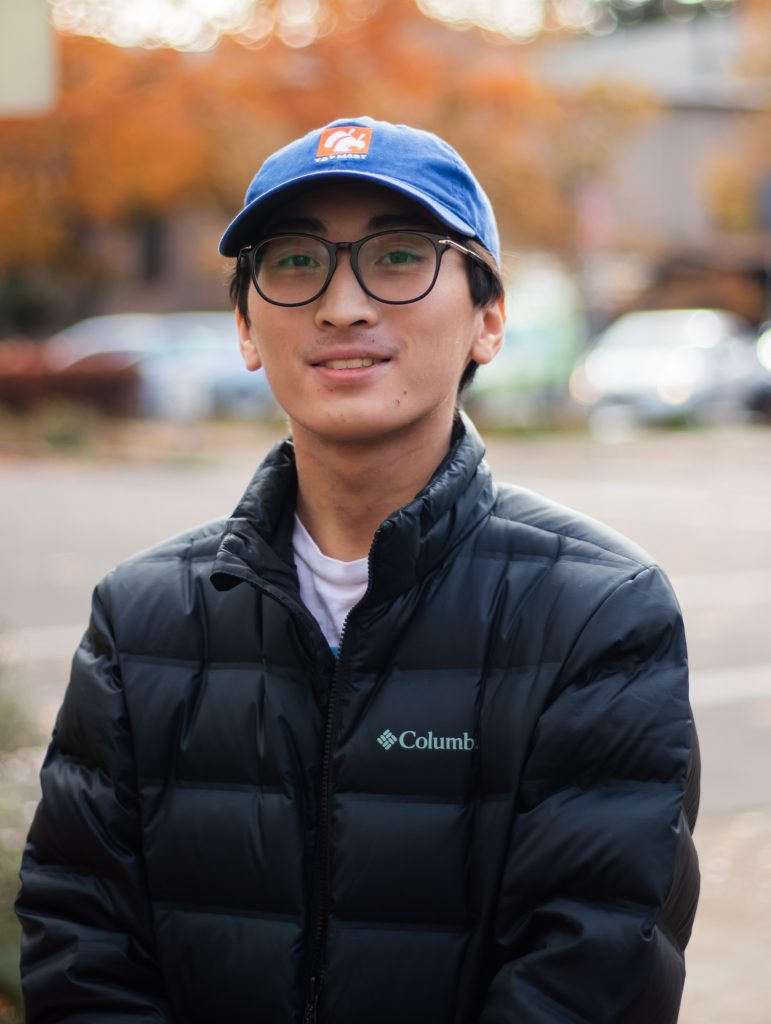 Kaito Seki

Mechanical Engineer
I am anticipating to graduate in Fall 2021 with a degree in Mechanical Engineering. I am currently working on a project regarding auto respiratory (AZERA) to be fully automated and functional. I am into 3D printing and cars so let me know if you would like to talk about it or go on a drive!