PRINCIPAL INVESTIGATOR

Robyn L. Tanguay
Distinguished Professor | Department of Environmental and Molecular Toxicology
Director of Superfund Research Program
Director of Environmental Health Sciences Center
Director of Sinnhuber Aquatic Research Laboratory
Robyn Leigh Tanguay (Formerly Robert Leonard Tanguay) is a Distinguished Professor in the Department of Environmental and Molecular Toxicology, the Director of the Oregon State University Superfund Research Program, Director of the Sinnhuber Aquatic Research Laboratory, and the Director of an Environmental Health Sciences Center. She received her BA in Biology from California State University-San Bernardino, her PhD in Biochemistry from the University of California-Riverside and postdoctoral training in Developmental Toxicology from the University of Wisconsin-Madison. She serves on a number of academic, commercial and federal advisory boards and is on the editorial board for several scientific journals. Over the past several years she has pioneered the use of zebrafish as a toxicology model and recently developed automated high throughput instrumentation to accelerate phenotype discovery in zebrafish. A major focus in on identifying chemicals and mixtures that produce neurotoxicity. Phenotypic anchoring coupled with the inherent molecular and genetic advantages of zebrafish are used to define the mechanisms by which chemicals, drugs and nanoparticles interact with and adversely affect vertebrate development and function.
| | |
| --- | --- |
---

Lisa Truong
Assistant Professor (Sr. Research)
Deputy Director of Sinnhuber Aquatic Research Laboratory
Lisa Truong is currently an Assistant Professor in the Department of Environmental and Molecular Toxicology, and the Deputy Director of the Sinnhuber Aquatic Research Laboratory at Oregon State University, where her research program goal is to utilize the zebrafish model to build computational models to be less reliant on animal testing and conduct toxicity-testing based on toxicity pathways. She received her Ph.D. in Toxicology at Oregon State in 2012 which focused on identifying the structure-activity relation of nanoparticles in the zebrafish model and was a postdoctoral fellow at US EPA-National Center for Computational Toxicology from 2012-2014. Lisa has been conducting research in the nanotoxicology and high throughput screening using zebrafish for the last 10 years. Dr. Truong is author/co-author of over 40 publications and has mentored over a dozen students.
---
STAFF SCIENTISTS

Carrie Barton
Zebrafish Facility Manager
Carrie Barton is the Zebrafish Facility Manager at the Sinnhuber Aquatic Research Laboratory (SARL), at Oregon State University.  Prior to her appointment at SARL, she was the Zebrafish Room and Nursery Manager at the ZIRC.  Combined, she has over 20 years of experience working specifically with research zebrafish colonies.  Carrie served as president of the Zebrafish Husbandry Association in 2014, and volunteered as an executive board member from 2012-2014.  She also serves as an instructor at zebrafish training workshops world wide in a continued effort to help elevate zebrafish husbandry standards industry wide.
---

Jane La Du
Lab Manager
Since receiving a B.S. in Zoology at OSU in 2003, I have been an FRA and lab manager in the Tanguay lab. In addition to assisting graduate, undergraduate and visiting students in their studies, my main research interests have focused on investigating the role of population genetic variation that results in differential susceptibility to chemical exposure, and characterization of a novel long non-coding RNA activated following TCDD exposure.
---
Eric Johnson, MS
SARL Facility Manager
---
Michael Simonich, PhD
High Throughput Screening Director
Mike works in all aspects of developmental toxicity testing at the SARL and contributes experience in molecular biology and technical writing.
---
THE SCIENTISTS

Subham Dasgupta, PhD
Post Doctoral Fellow
---
Post Doctoral Fellow
Dr. Delia Shelton is a National Science Foundation Postdoctoral Fellow in Biology. She received her BS in Animal Behavior and Spanish at Southwestern University, a teaching certificate from Prairie View A&M University and a dual PhD in Psychological and Brain Sciences and Evolution, Ecology and Behavior from Indiana University. She studies how environmental features influence social behavior in wild and domestic zebrafish.  Shelton uses a combination behavioral assays, social network analyses, physiological manipulations and toxicological exposures to examine how pollutants directly and indirectly disrupt social behavior. She also has a vested interest in developing high-throughput phenotyping assays to screen zebrafish and other models.
---

Prarthana Shankar
Doctoral Student
I am a third year PHD student in the Environmental and Molecular Toxicology Program at OSU. I graduated from California State University Fullerton with a B.S. in Biology (emphasis: Molecular Biology) along with a minor in Chemistry. Currently, I am interested in exploring how the downstream targets of aryl hydrocarbon receptor activation, including long non-coding RNAs, are involved in PAH toxicity. Outside of work, I love spending time outdoors, running, traveling and hanging out with animals.
---

Yvonne Rericha
Pre-Doctoral Student
---

Lindsay Wilson
Pre-Doctoral Student
---
Christopher M. Sullivan
Masters Student
I have been working in the field of computational science for 18 years and currently has over 30 co-authored scientific publications. My work has focused on Biocomputing and life sciences that change the way we look at and interact with the environment. Over the years I have worked endlessly to remove any computational limits that change the scope of work we can do or introduces a bias to a research question. I am currently the Assistant Director for Biocomputing in the Center for Genome Research and Biocomputing at Oregon State. In this position at the CGRB I work with 26 departments of research faculty doing research on everything from identification of plankton in our oceans to assembly of genomes and much more. This viewpoint provides a unique opportunity to find and remove limits effecting all research computing
---
EARLY CAREER SCIENTISTS
Warren Anderson
Undergraduate Researcher
---
Connor Leong
Undergraduate Researcher
I am a biology major interested in animal models. In my free time, I like to spend time outdoors.
---
Ryan Lopez
Undergraduate Researcher
---
Dante Perone
Post-Bac Researcher
---
Arianna Sanchez
Undergraduate Researcher
---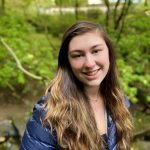 Emily Gallegos
Undergraduate Researcher
---
Russell Schaaf
Post-Bac Researcher
---
Lilli Tanguay
Special assistant to Dr. Truong
---
Ian Kapinos
Post-Bac Researcher
---
Jay Almond
Screening Technician 
---
John Lam
Undergraduate Researcher 
---
Josh White
Screening Technician 
---
THE ENGINEERS
Vance Langer
Mechanical Engineer
---
John Parks
Mechanical Engineer
---